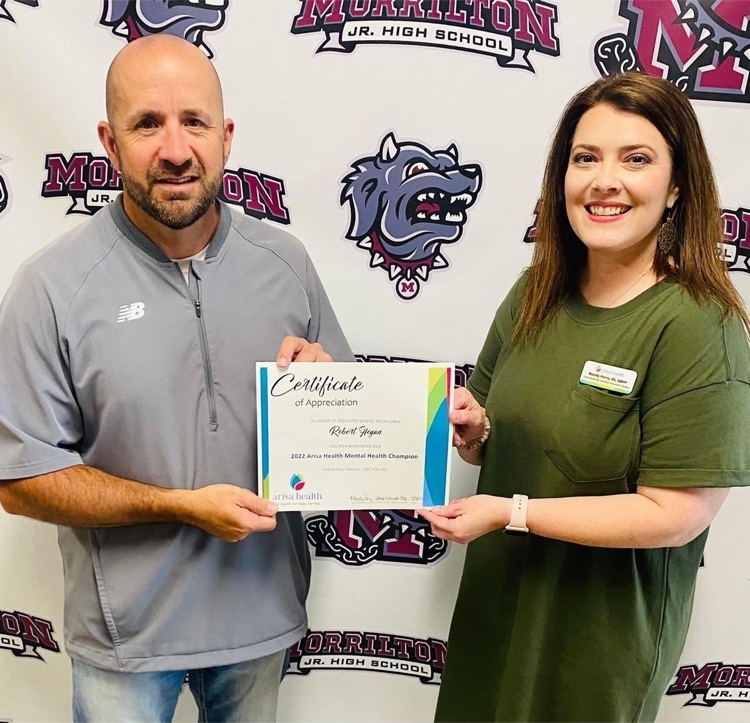 Mr. Robert Hogan, Principal at Morrilton Junior High School, has been awarded the 2022 Arisa Health Mental Health Champion award! He is so deserving of this recognition, and we are...
The track at Devil Dog will be closed until further notice due to resurfacing the track.
A brief one page informational graphic of MJHS' Continuity of Services Plan. The entire Continuity of Services Plan can be viewed at the following link: Continuity of Services Pla...