Due to a shortage of bus drivers, Bus 33 will be late this afternoon 4/25/22.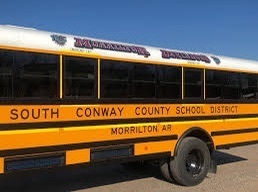 Let's demonstrate how amazing the MJHS students are on the upcoming ACT Aspire test. Onsite & Virtual students will test May 9th--11th.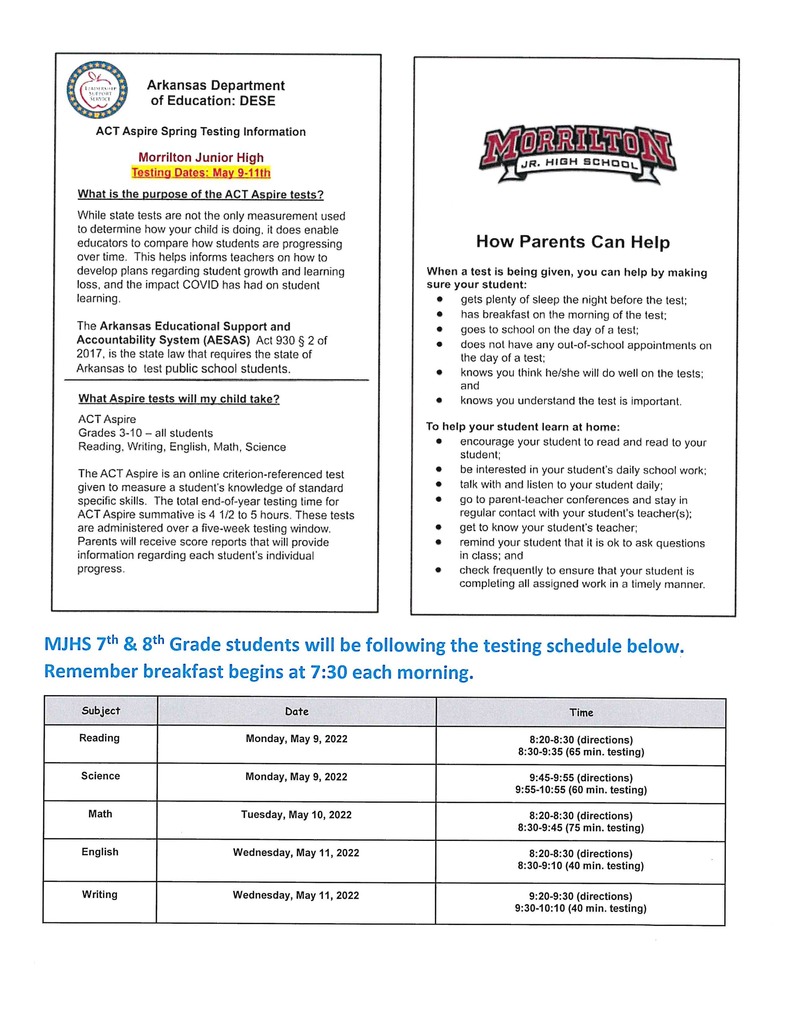 Micah Autrey, who is a member of our 7-8 Quiz Bowl team, was awarded the 5A blue MVP for JH Quiz Bowl. He was recognized yesterday on AETN for his accomplishment. We are so proud of this young man! #devilpups #timetoshine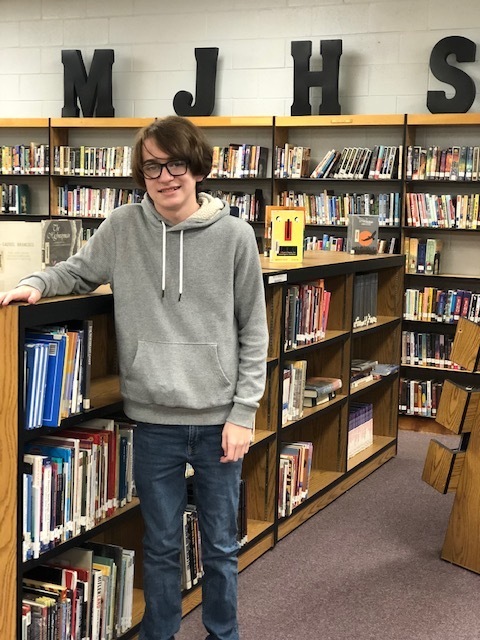 We are proud to announce our teacher of the year, Mr. Gasaway. He is a shining example of an educator committed to his students and their education. #devilpups #timetoshine #loveservecare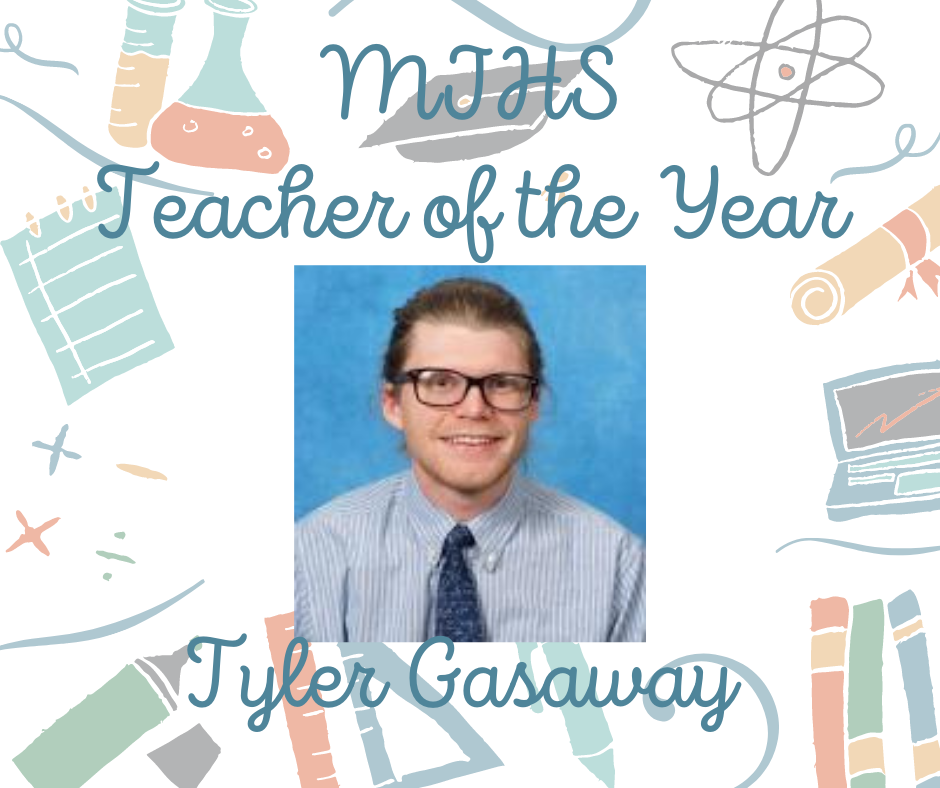 In honor of National Poetry Month and Earth Day, the MJHS library provided supplies to make your own blackout poem. These students loved creating their own poems using discarded books from the library. #devilpups #loveservecare #earthday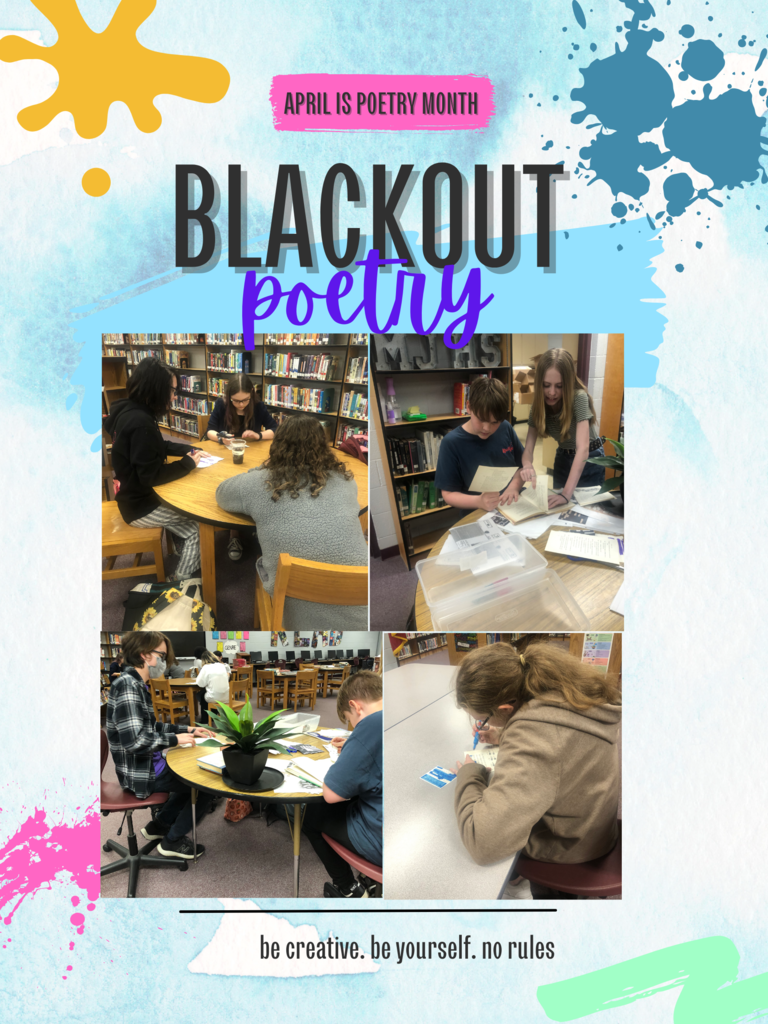 Raymond Chambers Cereal Drive begins May 2nd! #devilpups #loveservecare
Students of the Month for April at MJHS- 7th grade-Hannah Kinney & Juan Pablo Garcia and 8th Grade- McKenzie Jackson & Maddox Berry. The students work hard and model outstanding character at Morrilton Junior High. #devilpups#timetoshine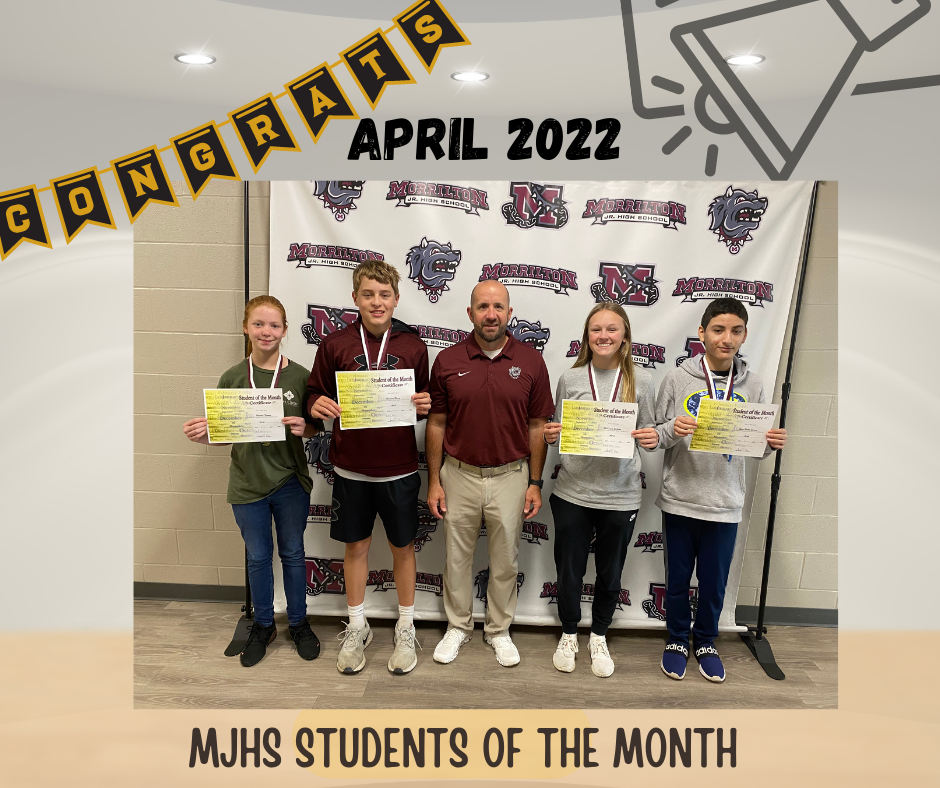 All of the students at MJHS who have not been absent and/or tardy in the last 6 weeks were treated today for their dedication. The "BIG" prize winners were Amanda Escobar and Maverick McNew in 7th grade and Destiny Daily and Dwayne Lockett in 8th grade. #devilpups #timetoshine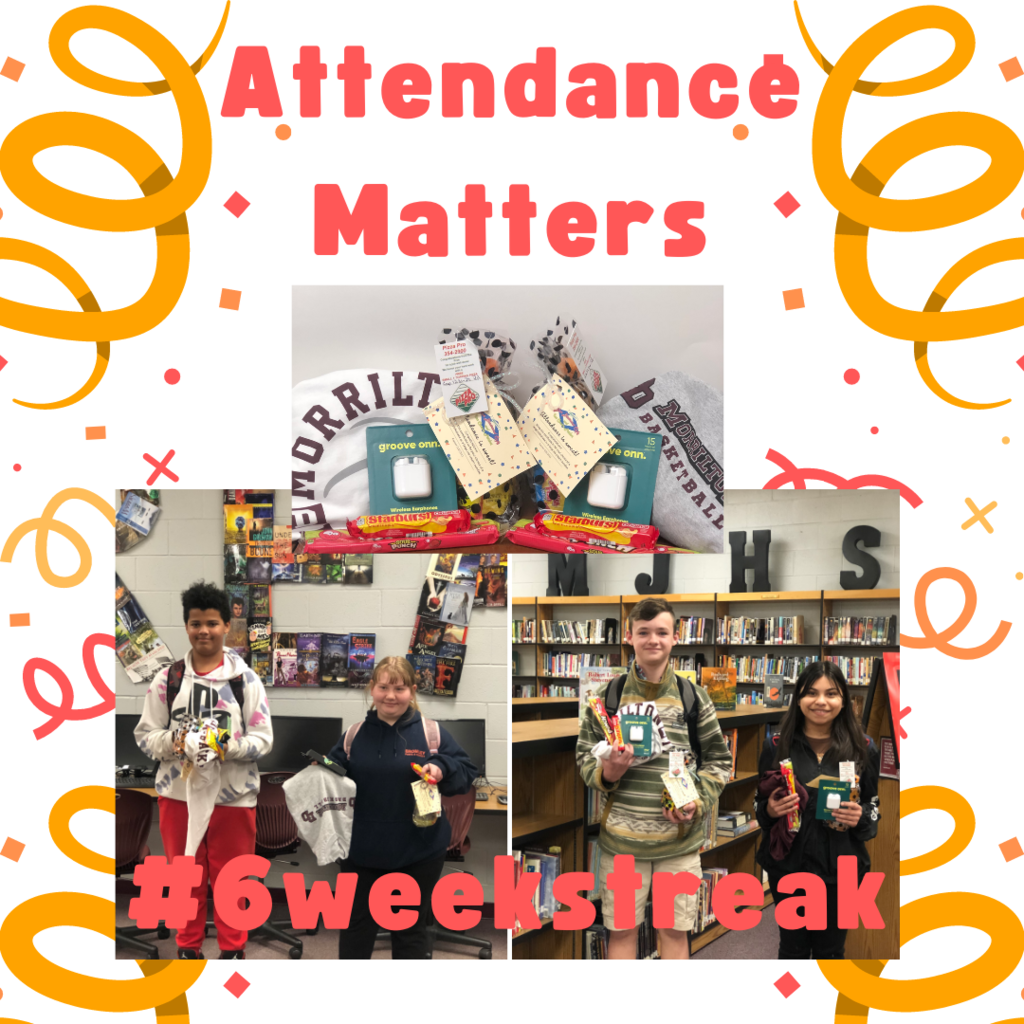 Reading is fun, even in math class! Mr. Gasaway takes time out of his lunch to read with Michael Aguilar. #lifelonglearner #devilpups
Ms. Tiffany Brown's classes recently completed a unit on Andrew Jackson's presidency then created posters based on their own opinions portraying him either a villain or a hero. #devildogs #timetoshine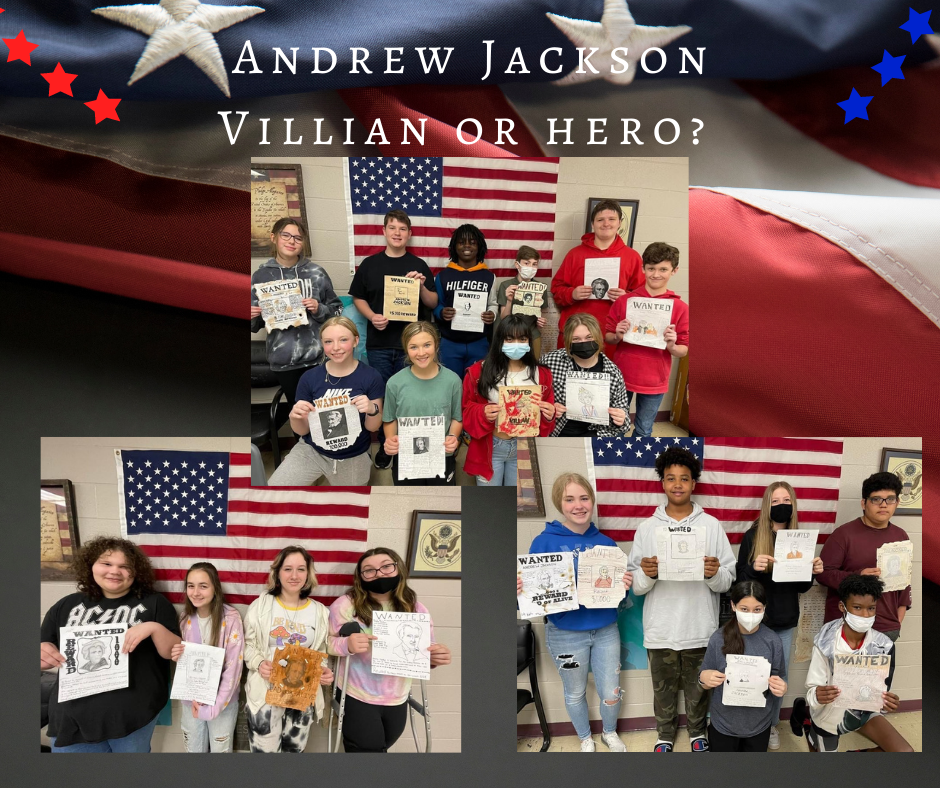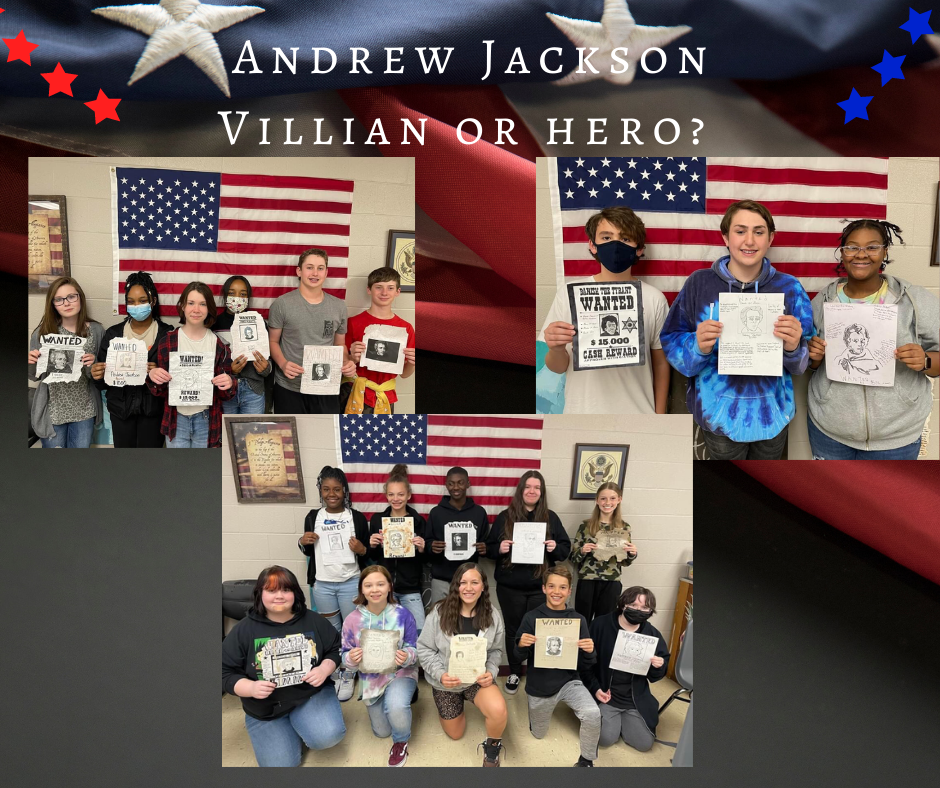 Attendance matters at MJHS and the students attending for 5-weeks straight were rewarded this week.😎 Dixie Grant and Mady Self were selected as this week's overall winners. Thanks to Farmers Bank & Pizza Pro for supporting our school. #attendance #devilpups #community
4th week of Attendance Matters at MJHS. Students with a 4-week streak got some goodies & we put their name in the drawing for the BIG prizes. The winners are....7th grade- Jalen Canady & 8th grade- Gracie Moll. Thanks to Atkinson's Blue Diamond and Pizza Pro for donating! #mjhs
Mrs. Grant's Intro to Business & Marketing students completed a cereal box project. In this project, they had to identify a target market, create a unique cereal, give it a name, and design the box. #mjhs #devilpups #timetoshine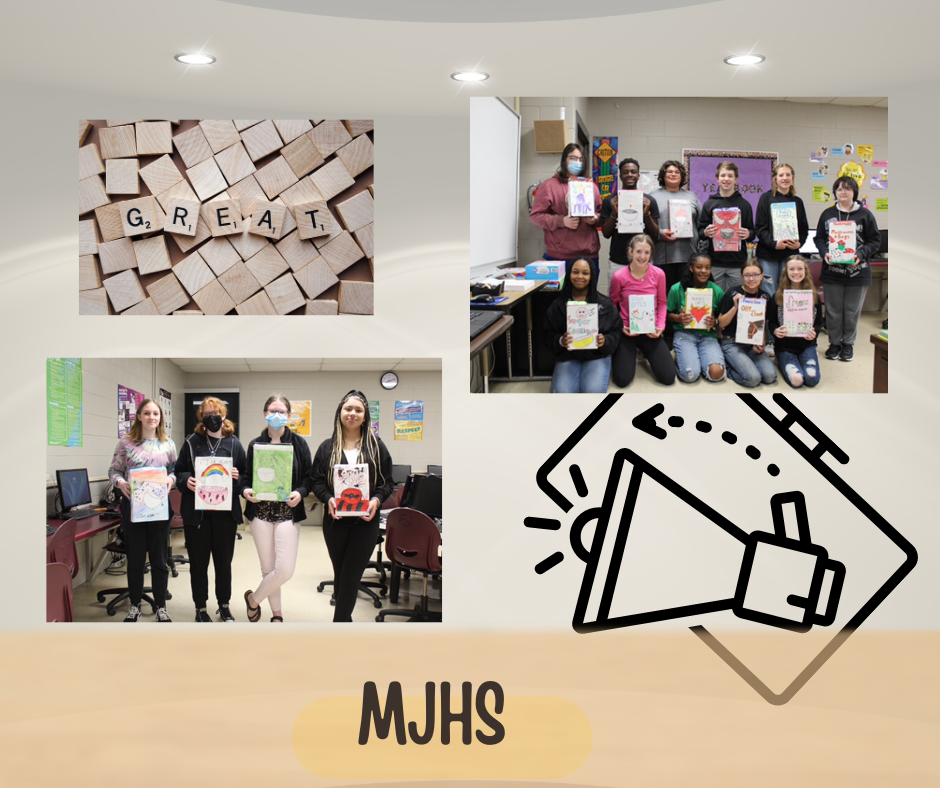 MJHS is finishing the year strong by being on time and being here EVERYDAY! Students who have completed a 3-week streak were rewarded with recognition (and some sweet treats) for their dedication. Juan Garcia-7th and Dante Cox-8th were drawn to win the big prizes this week.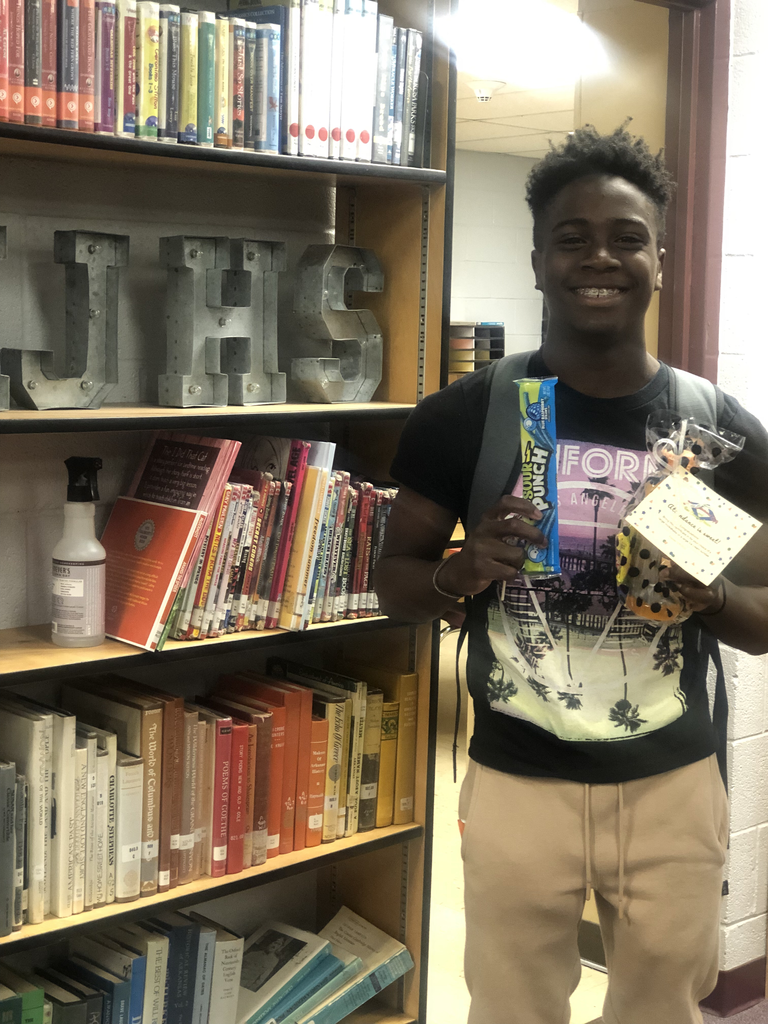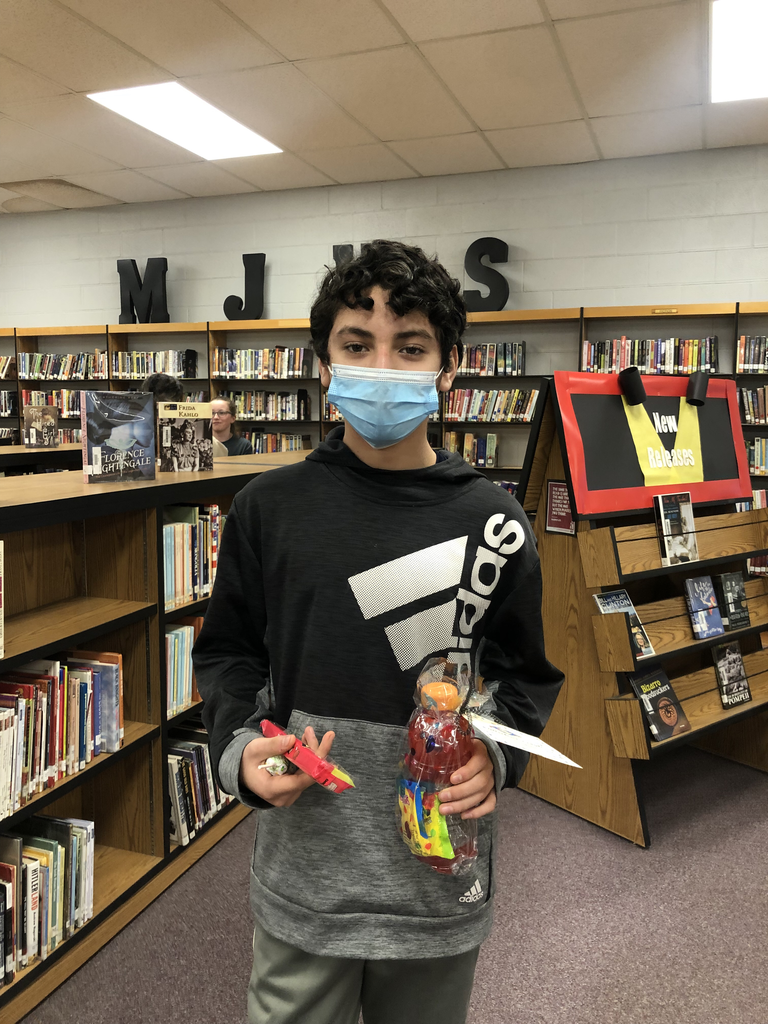 Students in Exploring Business Applications wrote business letters to their favorite celebrities and these students received photos from Michael Jordan. Shown are Kendrick Thomas, German Depaz, Jaxon Craig, and Devin Hays. #mjhs #devilpups

Due to a shortage of bus drivers, bus 33 will be late this afternoon 3/29/22.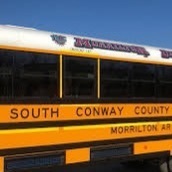 What's better than being at school ALL week the week before a big break? Getting a reward for your commitment to being here EVERY day and being on time! Congrats to the Savannah's- 7th grade-Savannah White and 8th Grade- Savannah Waddle #freeicecream #attendancematters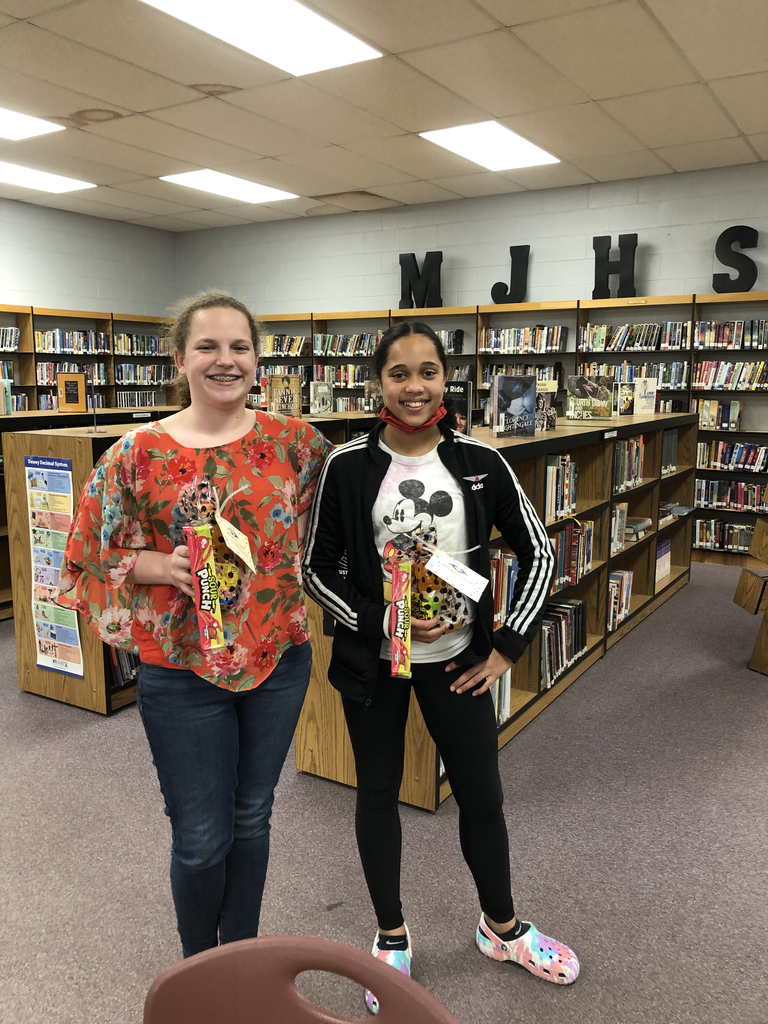 7th-grade science classes build atoms. #timetoshine #mjhs #devilpups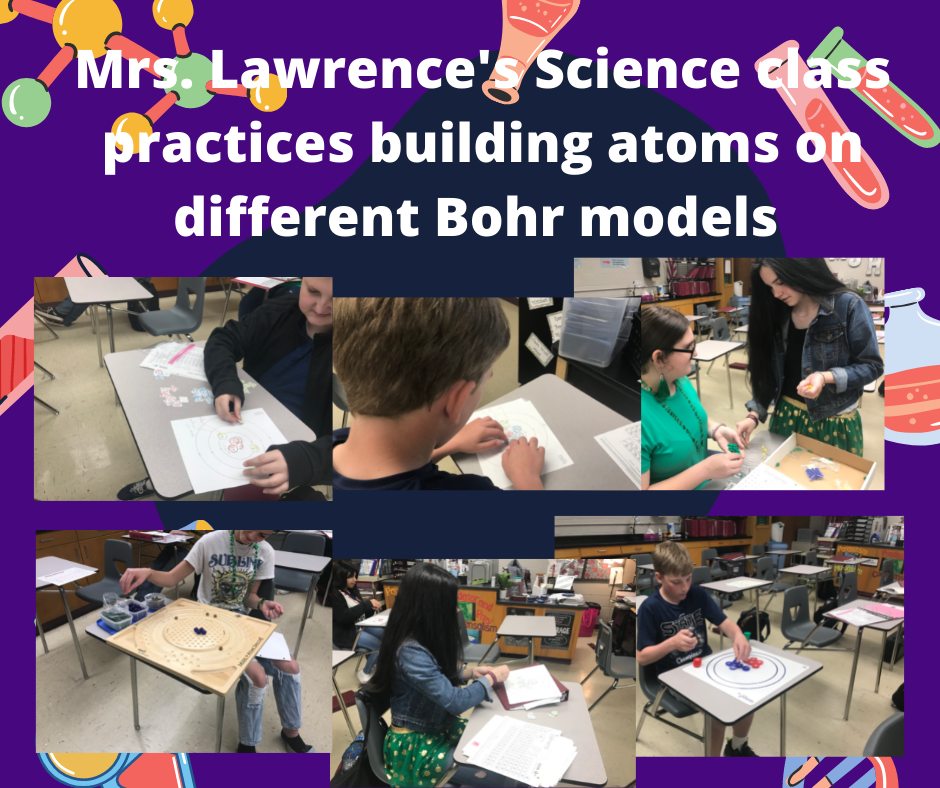 MJHS continues our "Attendance Matters" campaign--this week, we've got a 2-week streak of perfect attendance going on! This week's winners were Jashawn Walls (7th) & Sierra Hinman (8th). Thanks to Atkinson's Blue Diamond for gift certificates! #mjhs #devilpups #attendtoday
MJHS Students, please make sure your chromebook is fully-charged tomorrow. We will be doing a test run for our spring testing. And, don't forget to set your clocks an hour earlier. Spring is almost here. #springforward