December 2nd Calendar of Events: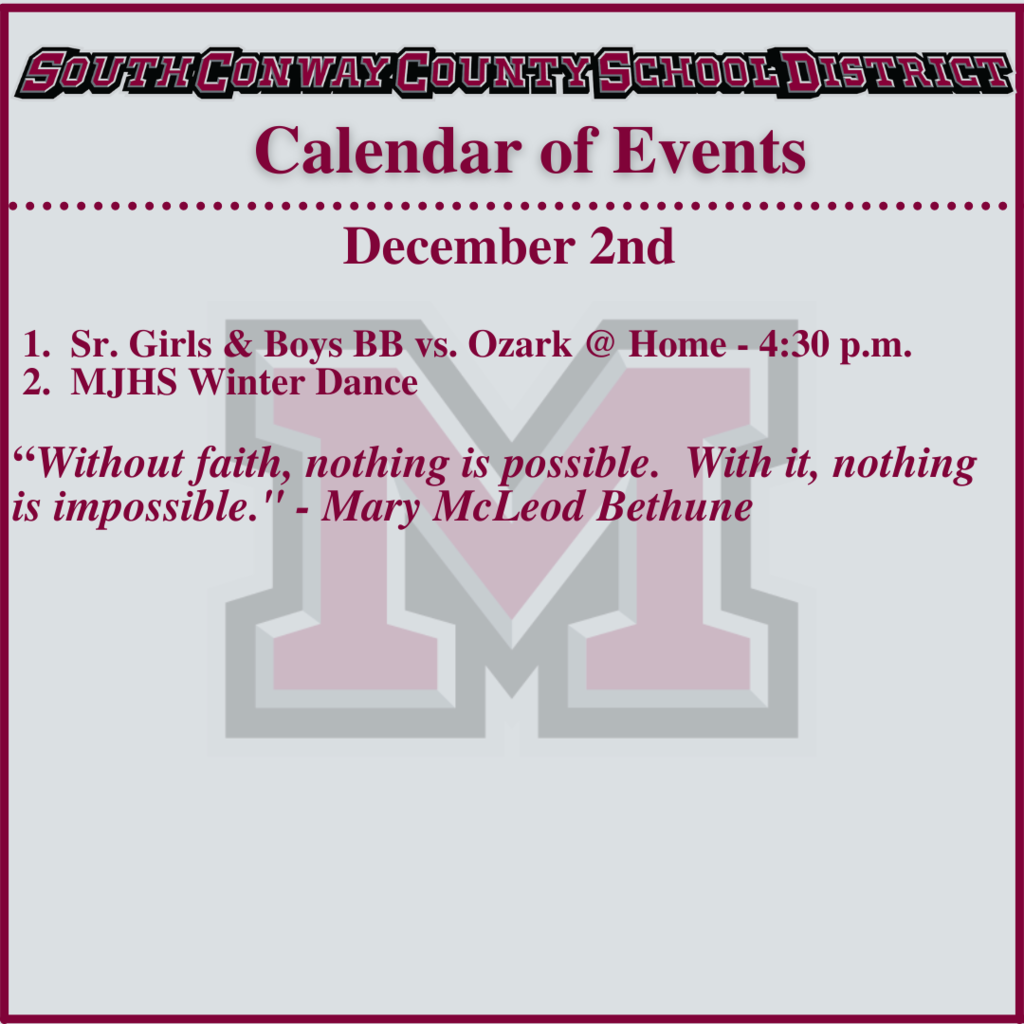 Winter Dance in cafeteria December 9th. Tickets are on sale. Must be at school the day of the dance until at least 1:00. Dress code for the dance will be casual dressy (collared shirts, jeans with no holes, dress pants, dress, etc.). The school dress code will still be enforced.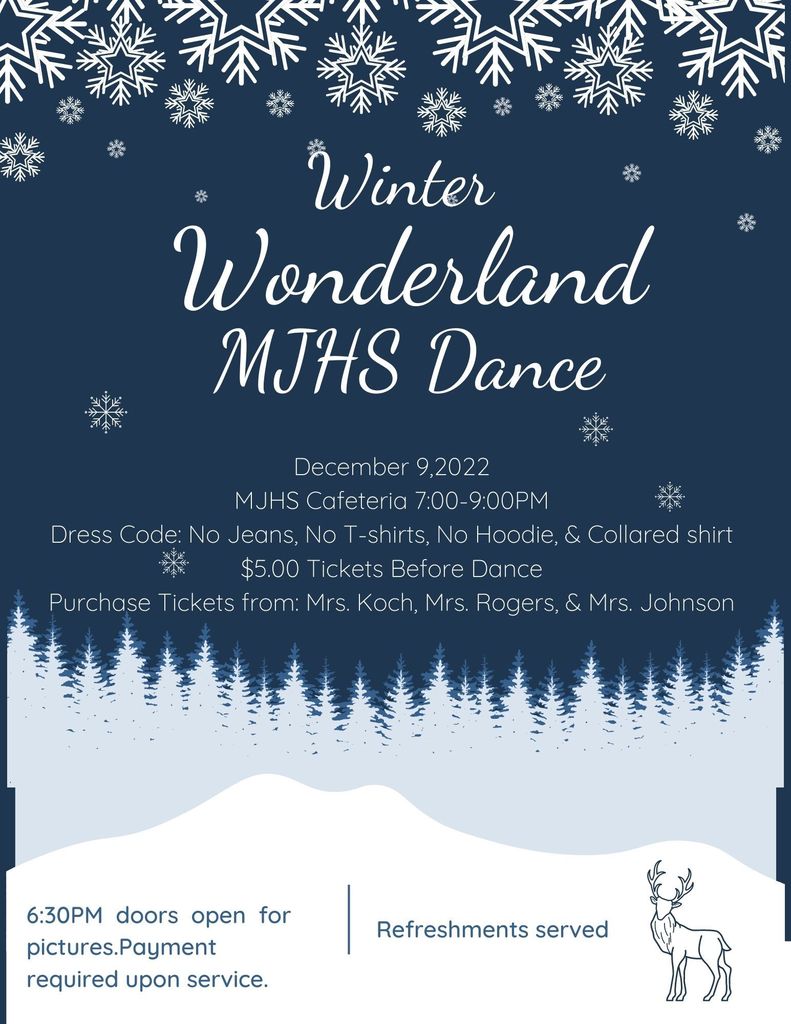 December 1st Calendar of Events: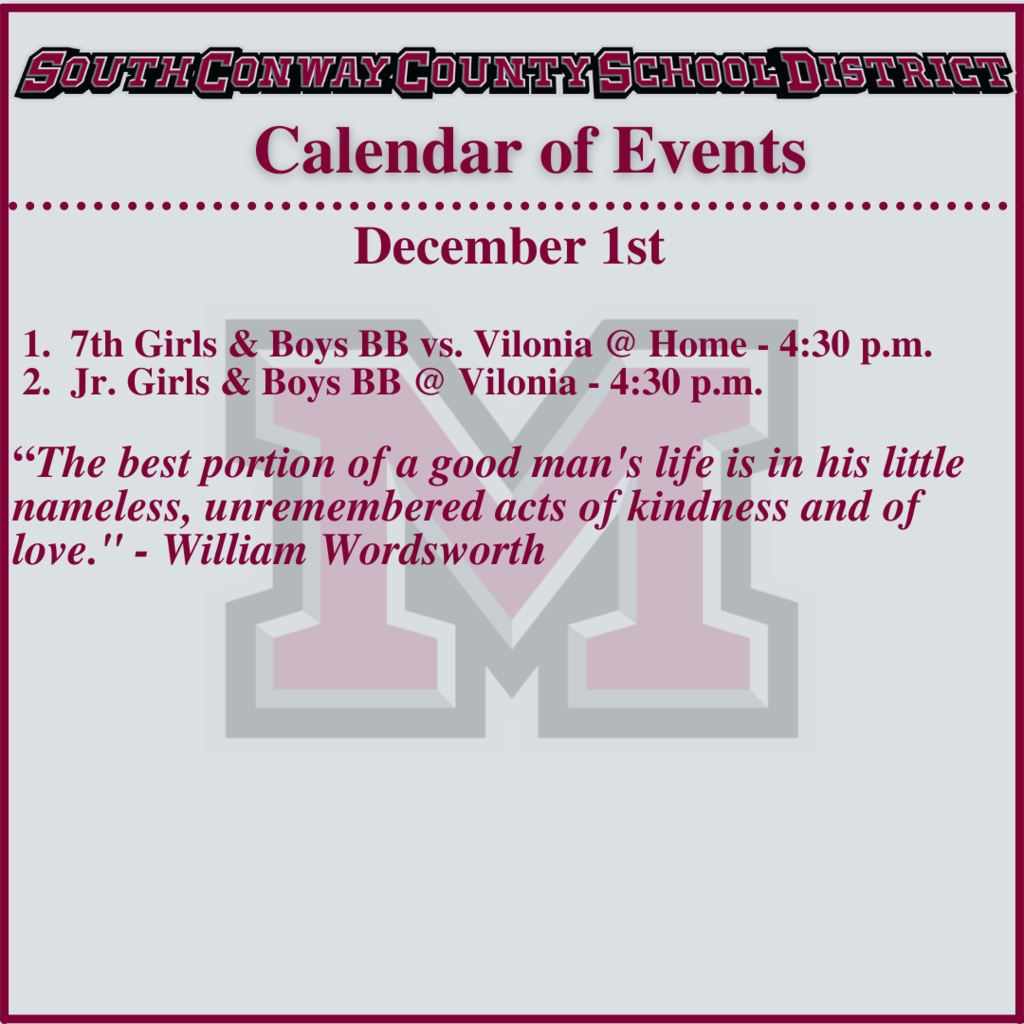 Just a friendly reminder students will dismiss today at 2:00 PM.

November 30th Calendar of Events: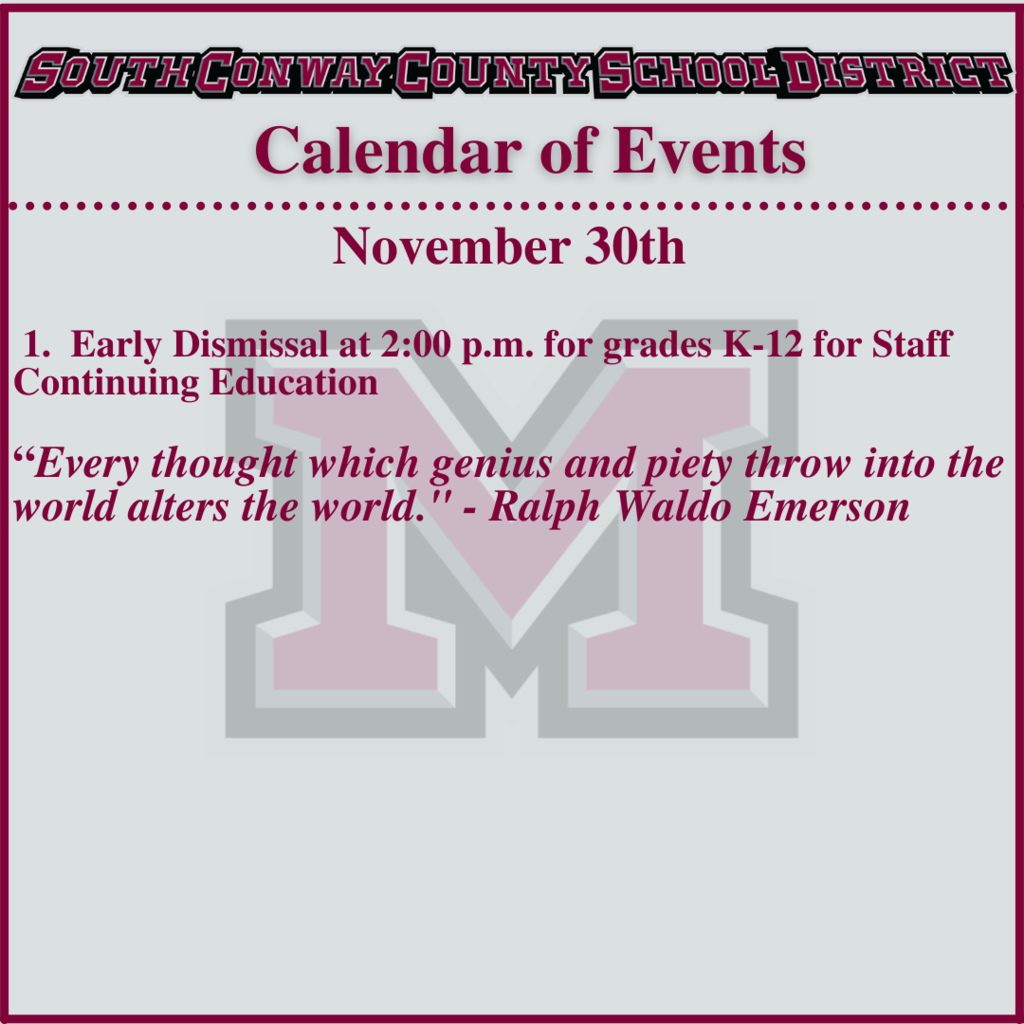 We are so proud of our spelling bee winners at MJHS! Carmyn Virden is our champion, with Lily Trauth clinching 2nd place. Third place went to Autumn Hubbard after some tough competition with Kaden Rensel. #timetoshine#devilpups#mjhs

November 29th Calendar of Events: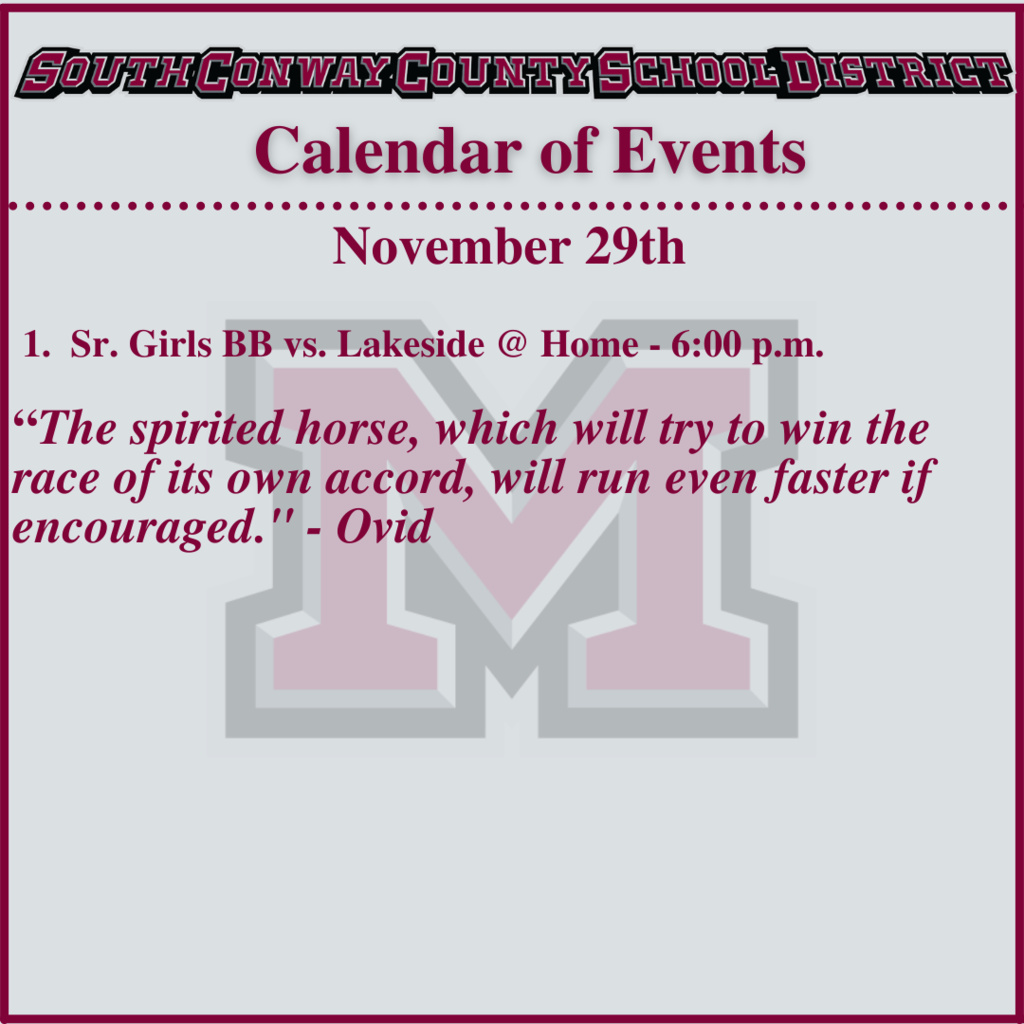 The SCCSD will dismiss at for Grades K-12 at 2:00 p.m. on Wednesday, November 30th for Staff Continuing Education.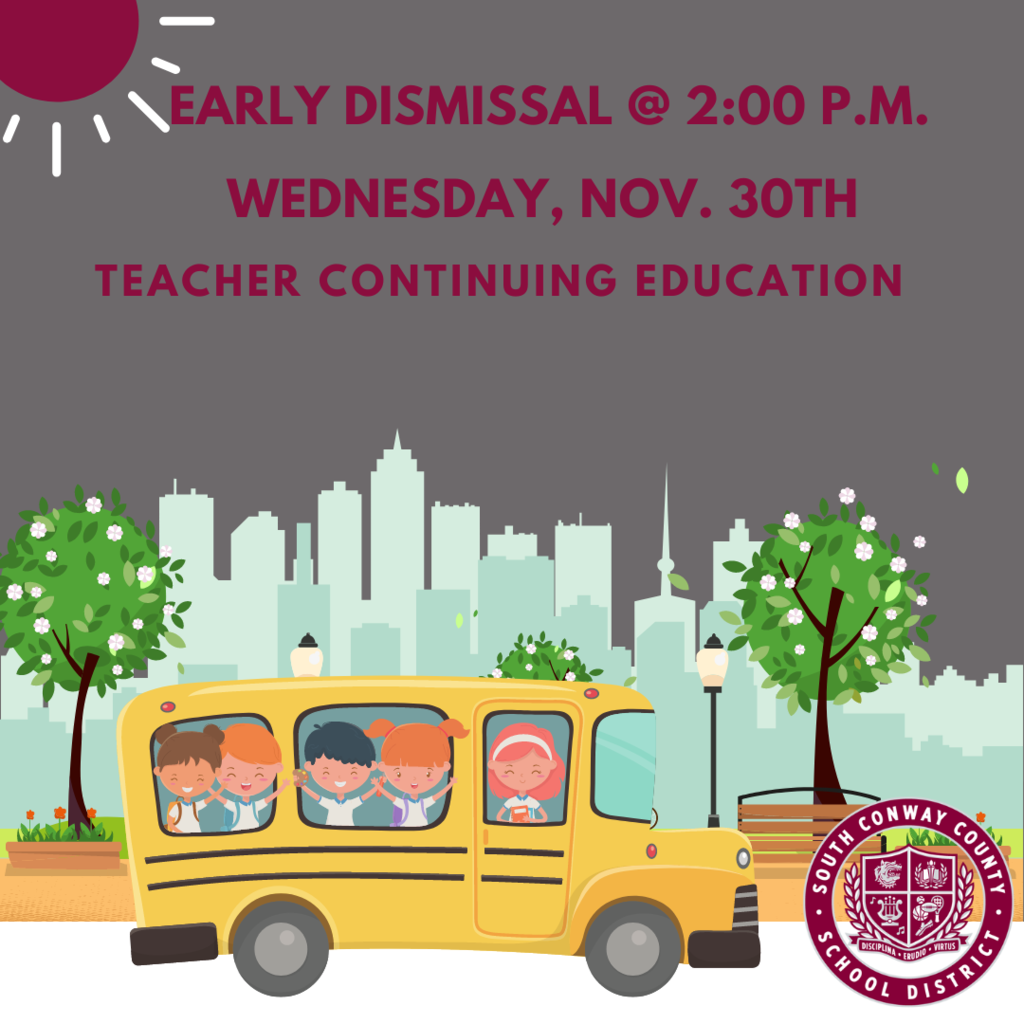 Former Devil Dog Great, Shekinna Stricklen, has be elected to the Arkansas Sports Hall of Fame! ​ Shekinna was All-State and All-Conference basketball player in all four of her seasons at Morrilton High School. She was an All-SEC Player of the Year at Tennessee and was the second player selected in the 2012 WNBA draft and has spent the last nine years playing in the WNBA. Shekinna will join five other Hall of Fame members from Morrilton: 1. William Irving 2. Bobby Tiner 3. Raymond Peters 4. John Widner 5. Billy Joe Murray Congratulations Shekinna! Once a Devil Dog, Always a Devil Dog! We are so proud of you Shekinna!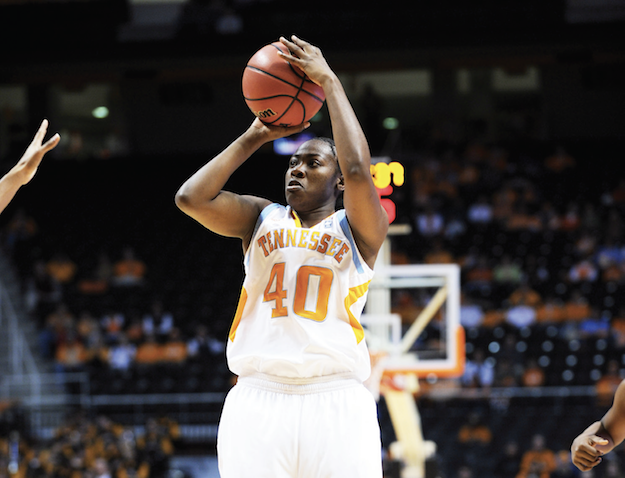 Attend Today Achieve Tomorrow, Attendance Matters! Let's make it a great day at MJHS!

November 28th Calendar of Events: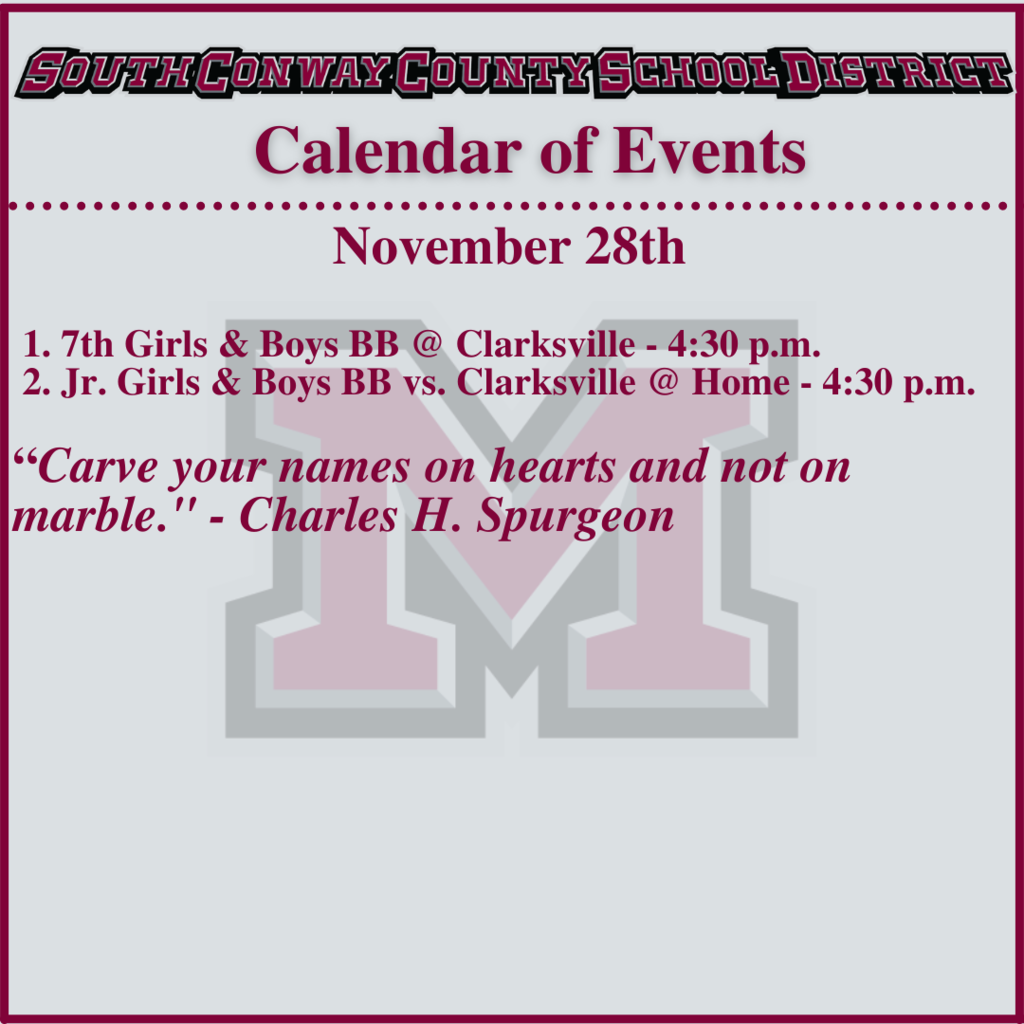 The top 2 students from each Language Arts Class will be competing in a school-wide spelling bee on Tuesday, November 29th. #mjhs #devilpups #timetoshine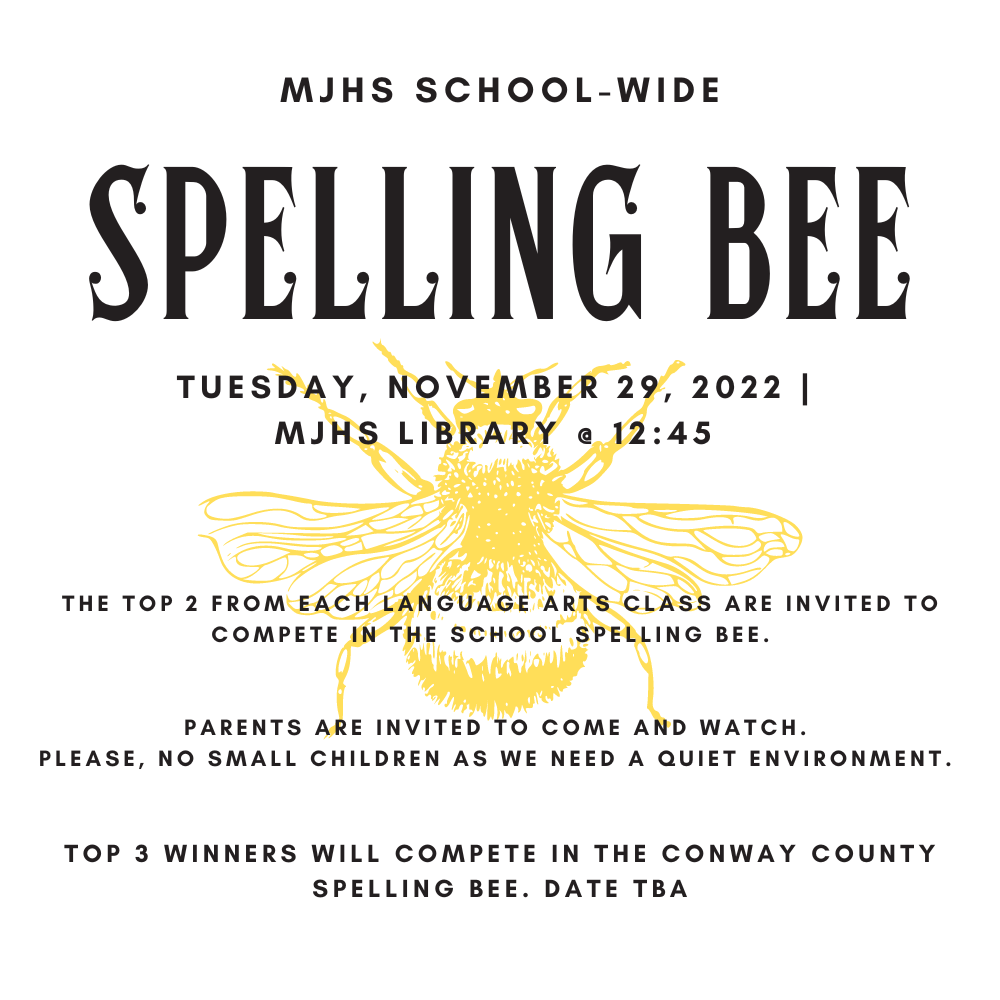 Thanksgiving Break is here! #mjhs #devilpups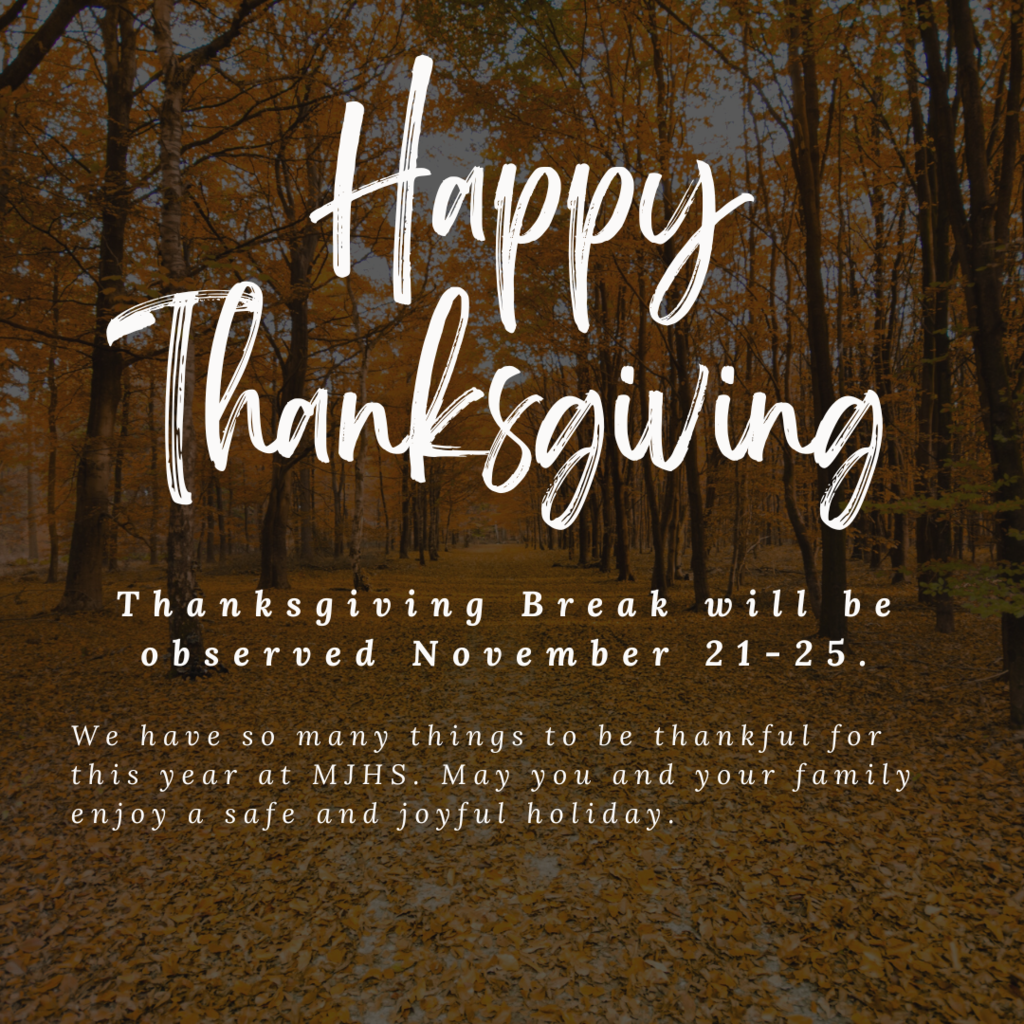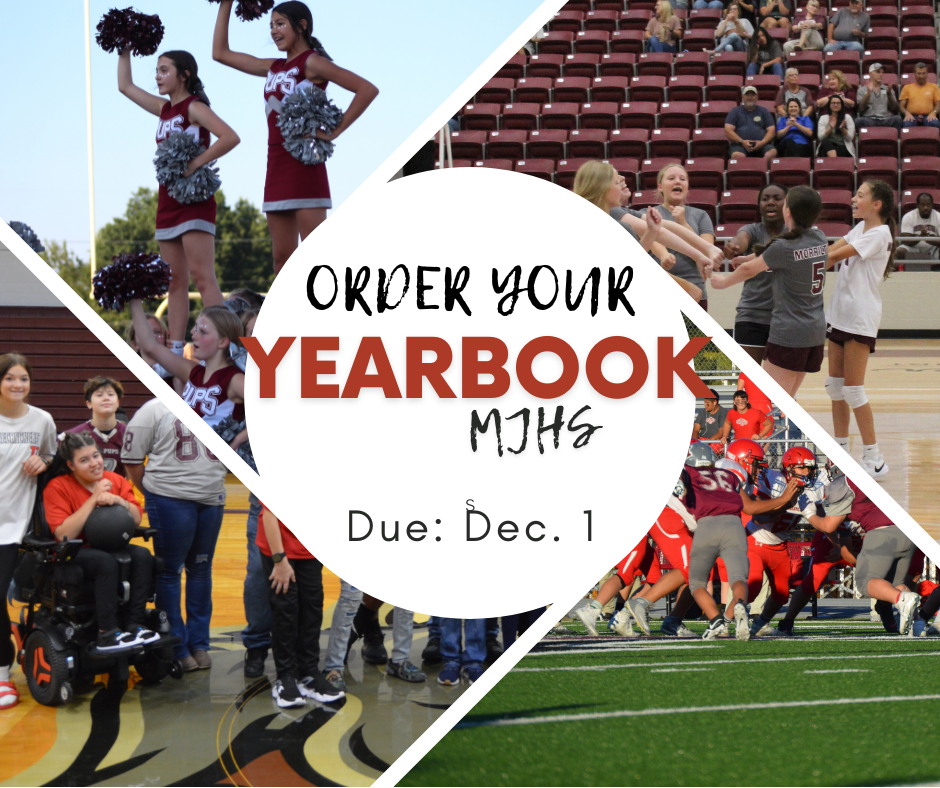 November 18th Calendar of Events:

MJHS Library Club made goody bags and passed them out to bus drivers this morning. We are so thankful for them daily as they serve our kiddos and keep them safe! #mjhs #devilpups #loveservecare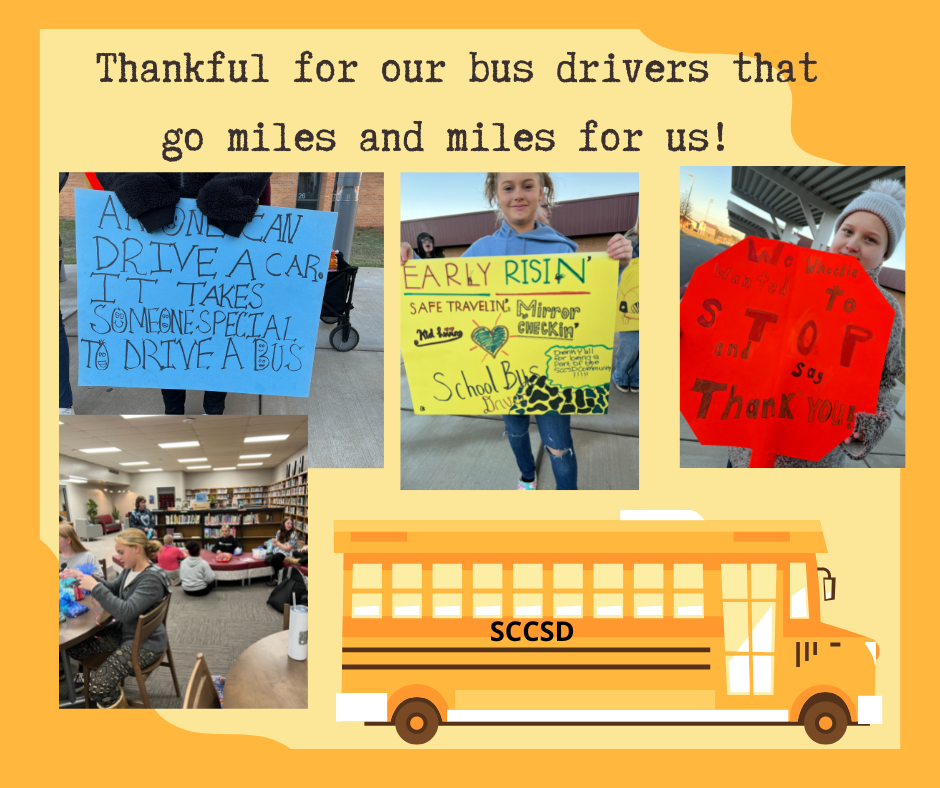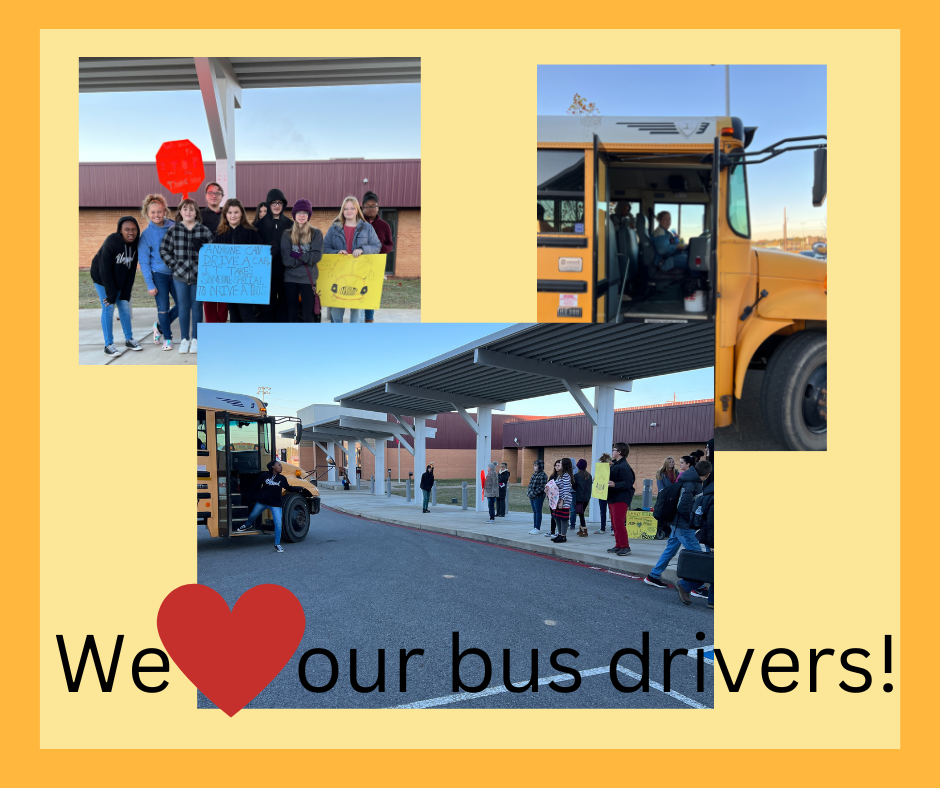 November 17th Calendar of Events:

November 16th Calendar of Events: